From the LINTON Chronicles Editor
LINTON & BIRD Chronicles, Volume VIII, Issue 3, Fall © 2013, ISSN 1941-3521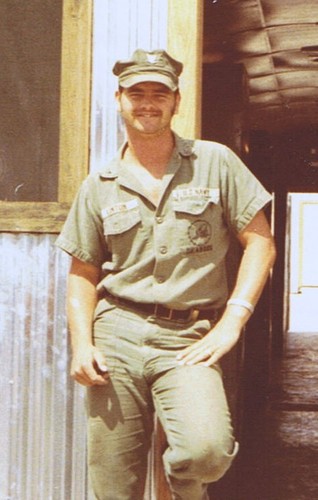 US Navy Seabee, Terry Louis Linton in Rota, Spain, in 1972.
September 14, 2013, Trying to get back to writing and updating everyday again. We lost our Mother, Evelyn Virginia BIRD Linton on November 14, 2012 and I just had another stroke this month, Thanks forunderstanding. TLL.
I willbe trying to update as many Family Trees as I can in this issue.
Terry Louis Linton, 3 years old with Kate, photo taken by Evelyn Virginia BIRD Linton and developed the week of June 23, 1952.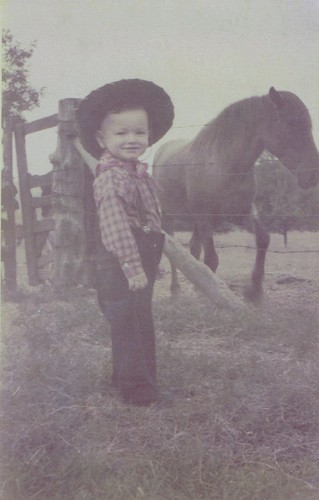 ___________________________________
Quotes
"Junkology" and "Name-gatherers", A genealogy researcher, who is not searching for original genealogical documents and sources and most of their family tree comes from online member trees. "We must educate our new generations, that genealogy research is not a quick and easy task, real work and time are required. No instant gratification can be acquired. When you see and old history book, atlas, or old self published family history book in the flee market or on line, acquire it. Remember that next year or the next publishing the Alamo will not be in the new Texas history books, because it is becoming political incorrect. That is why my presences in research encyclopedias and research books is an ole one not an online one." Terry Louis Linton 2007.
_________________________________________________
"The practice of genealogy was first developed centuries ago to produce a single critical end-product an iron clad Pedigree, that could prove or disprove the rights of claimants to estates, titles and kingdoms." Terry L. Linton © 1977
________________________________________________
"Reading is a complex cognitive process of decoding symbols in order to construct or derive meaning (reading comprehension). It is a means of language acquisition, of communication, and of sharing information and ideas. Like all language, it is a complex interaction between the text and the reader which is shaped by the reader's prior knowledge, experiences, attitude, and language community which is culturally and socially situated. The reading process requires continuous practice, development, and refinement."
______________
Below: Rest In Pease Everlyn Virginia BIRD Linton born May 17, 1922 died Novermber 14, 2012: Kenneth Edward Linton, Evelyn Virginia BIRD Linton and Terry Louis Linton on July 4, 2012, Bedford Texas.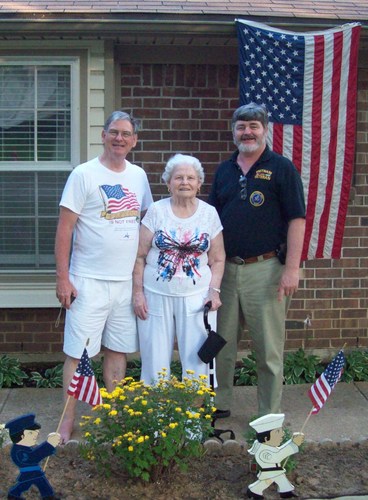 Below: Terry Louis Linton, Evelyn Virginia BIRD Linton (better known as Mom) and Kenneth Ken Edward Linton Christmas December 2011 at Mount Vernon.
Terry Louis Linton 2005 on Casey Jones old 382, in Jackson Mississippi.