STONESTREET Coat of Arms & STONESTREET Family Crest
Welcome to
STONESTREET Family Crest & STONESTREET Coat of Arms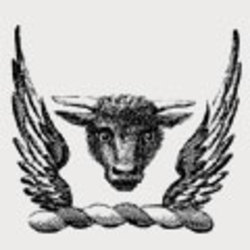 STONESTREET Family Crest Copyright © House of Names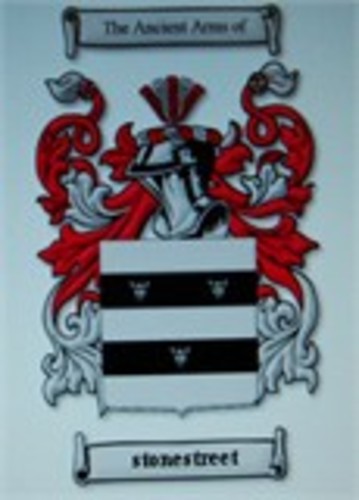 STONESTREET Coat of Arms Copyright © House of Names
Stonestreet Family Crest & Stonestreet Coat of Arms
Copyright House of Names © 1980
Linton Research Fund Inc., Publication © 1987
The surname of STONESTREET was originally derived from the Old English word STANSTRAET, literally meaning the dweller at the paved road, usually Roman and probably relating to the Roman road from Chichester to London, anciently called Stanistreet. Most of the place-names that yield surnames are usually of small communities, villages, hamlets, some so insignificant that they are now lost to the map. A place-name, it is reasonable to suppose, was a useful surname only when a man moved from his place of origin to elsewhere, and his new neighbors bestowed it, or he himself adopted it.
The earliest of the name on record appears to be Salomon de Stonstret, who was recorded in County Kent in the year 1275. Stephen de Stonstred was documented in Berkshire in 1276. The earliest English place-names were those taken over by the Anglo-Saxons from the Britons at the time of their settlement in Britain between the 5th and 6th centuries. It was after the Norman Conquest of 1066 that hereditary surnames began to be used. Many of the incoming Normans identified themselves by reference to the estates from which they had come in Northern France, and others took names from the places in England in which they settled.
Elias de Stonstret was recorded in 1279 in County Essex, and Richard atte Stanstrete was mentioned in 1293, County Sussex. In the Middle Ages heraldry came into use as a practical matter. It originated in the devices used to distinguish the armored warriors in tournament and war, and was also placed on seals as marks of identity. As far as records show, true heraldry began in the middle of the 12th century, and appeared almost simultaneously in several countries of Western Europe. Later instances of the name include John Coppin and Sarah Stonistreet, who were married in London in 1616 (no church recorded) and William Box married Mary Stonestreet at St. George's, Hanover Square, London in the year 1754. The associated coat of arms is recorded in Sir Bernard Burkes General Armory. Ulster King of Arms in 1884. Registered in County Sussex, and Stondon Hall, County Essex.