Florence's Photo Gallery
LINTON & BIRD CHRONICLES, Volume IV, Issue 4, Winter © 2009-2010, ISSN 1941-3521
Welcome to the Florence Avis LINTON Beavers (1912-1990) Gallery!
Florence's Gallery is being updated constantly and is a work in progress!
Do You Have any you want to add?
Updated, Janurary 22, 2010
All images and text Copyright Linton Research Fund, Inc., © 1987 - 2010
*****************************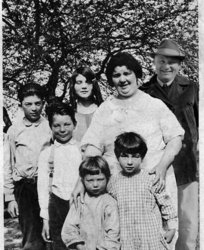 Fron Right to left: Kirk Louis (1914-1987) Theodore Francis (1917-1970) Florence Avis (1912-1990) Madeline Elizabeth (1922-1991) Annie Lucretia Cronk (1890-1958) Bernadette Thelma (1921) and Charles Edward Linton(1888-1956)....... Photo originally taken in 1929. (enhanced by Crystal Lynn Taylor © 2008)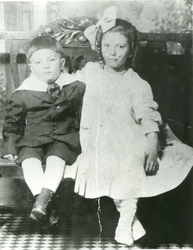 Six year old, Kirk Louis Linton and eight year old, Florence Avis Linton. Photo taken in 1920.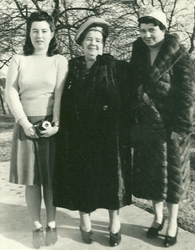 Photo taken in 1942 of Madeline Elizabeth Linton Bly (1922-1991), Annie Lucredia Cronk Linton (1888-1956), and Florence Avis Linton Beavers (1912-1990)